2D1N Weekend Package
ALL INCLUSIVE
Plan your weekend hideaway to NIKKI Peucang Resort, Peucang Island, Ujung Kulon National Park, with our special 2D1N Weekend – Sharing Boat & Tour Package. ALL INCLUSIVE. Each tour open for maximum 12 people from different group with no minimum participant. Each group will be together (sharing) while on the boat and tour, but get private yet seclude room. Food served privately per group as well (not buffet). No private boat & tour guide needed means lesser cost for your tour budget to Ujung Kulon National Park and stay at NIKKI Peucang Resort.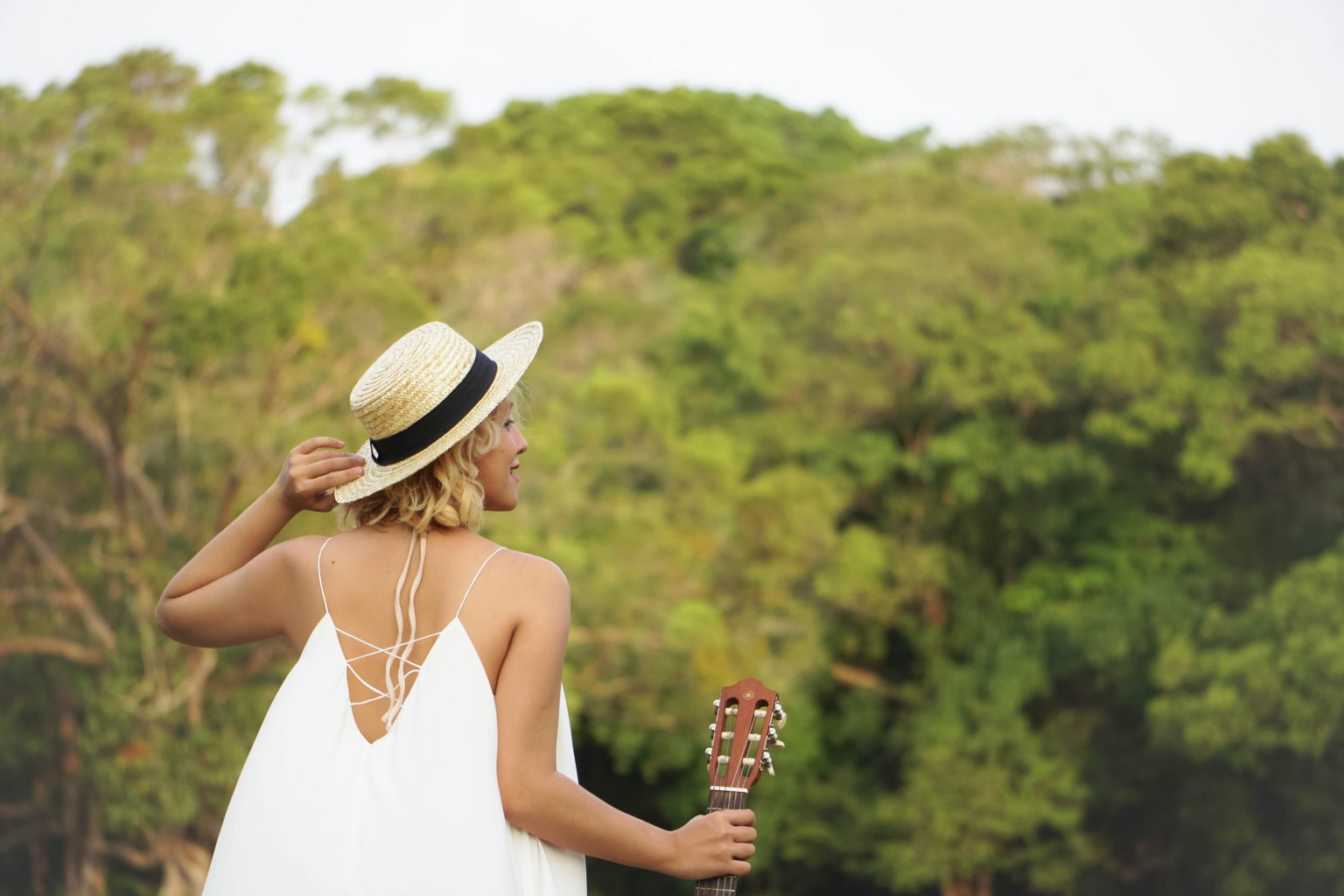 Shared Wooden Boat
With strict restrictions on the number of passengers
Private & Seclude Room
Batik Villa / Angklung Villa

Family Style Dining
1x Breakfast, 2x Lunch, 1x Dinner
4 Excursion
1x Canoeing, 1x Snorkeling, 1x Wildlife Seeing, 1x Light Trekking
Health Protocols Enforced Strictly
Negative Covid-19 rapid test result (antigen) required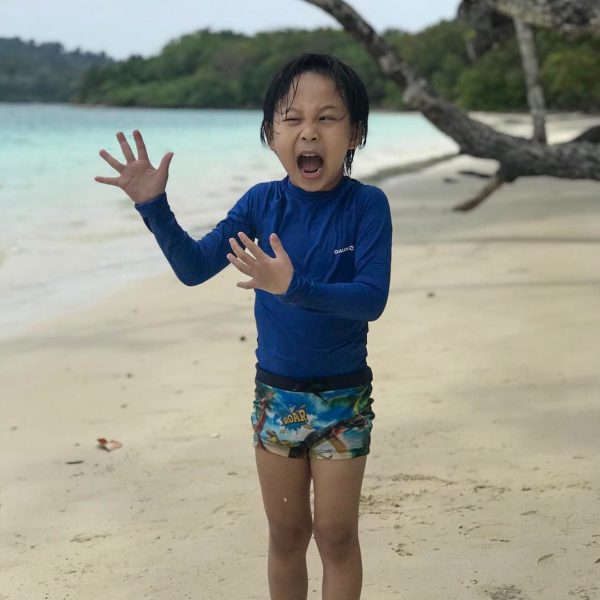 Meeting Point:
NIKKI Marina, Desa Sumur, Pandeglang, Banten.
8.00 AM
Meet your tour guide at the Meeting Point - NIKKI Marina, Desa Sumur, Pandeglang, Banten. We have an hour for loading all your belonging to the boat.
9.00 AM
Sailing to Handeleum Island to do our 1st excursion, Canoeing on Cigenter River. For approx 45 minutes, we explore the enchanting landscapes by sampan (a flatbottomed wooden boat) accompanied by a ranger. The river is habitat of pythons, crocodile, and Javan rhinos. But, since they prefer to avoid human, meet those animal is an unforgettable fortune. After canoeing, please enjoy the lunch box on the boat. Then, we continue sailing to Peucang Island.
3 PM
Estimated time of arriving on Peucang Island. NIKKI Peucang staff will guide you to your private room and get the welcome drink.
4.30 PM
Prepared your group for the 2nd excursion, wildlife seeing on Cidaon Grazing Ground. Find the colony of wild bull grazing accompanied by peafowl, wild boar, and sometimes a hornbill passing by. The ground located in Ujung Kulon Peninsula right across Peucang Island. Only 15 minutes sailing by boat, then followed by a leisure walk for less than 10 minutes.
9.00 AM
Get ready for 40 minutes fun trekking. This 3th excursion invite you to enjoy the wonder of Peucang Jungle. Find the majestic Kiara Tree, hornbill, peafowl, and another unique creatures a long the way.
10.00 AM
Let' s swimming in the ocean! The boat will take you to a beautiful snorkeling spots around Peucang Island and let you enjoy the underwater life for approx 1 hour. The snorkeling gear and life jackets prepared on the boat. Mineral water, coffee, and tea available as well.
1 PM
Time to say good bye. NIKKI Peucang staff will help you to load your belonging to the boat. Then we sail back to NIKKI Marina. See you in another good time 🙂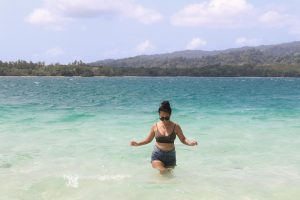 Sharing Wooden Boat 
 
Stay at Angklung Villa / Batik Villa (Private Room)
 
1x Breakfast, 2x Lunch, 1x Dinner
 
Mineral Water, Tea & Coffee during Stay
 
Canoeing Tickets, All National Park Tickets for Locals, TNUK Insurance, & Guide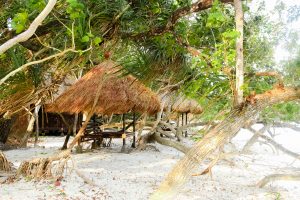 Land transportation (Car Rental) to and from meeting point (NIKKI Marina)

 

National Park Entrance Tickets for WNA / Foreign Citizen / Kitas Holder (Rp 225,000 / person)

 

Snorkeling gear (Rp 85,000 / set)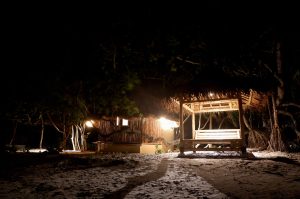 (All excursion bellow inclusive in package)
 
Canoeing on Cigenter River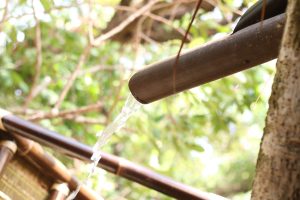 2 Hours Offshore Fishing around Peucang Island (Rp 300,000 / group)

 

Fishing Gear (Rp 200,000 / set)

 

1 Kg Fishing Bait + 1 Box + Ice (Rp 250,000 / set)

 

2x Dive + Gear + Scuba Tank + Dive Guide (Rp 1,000,000 / person)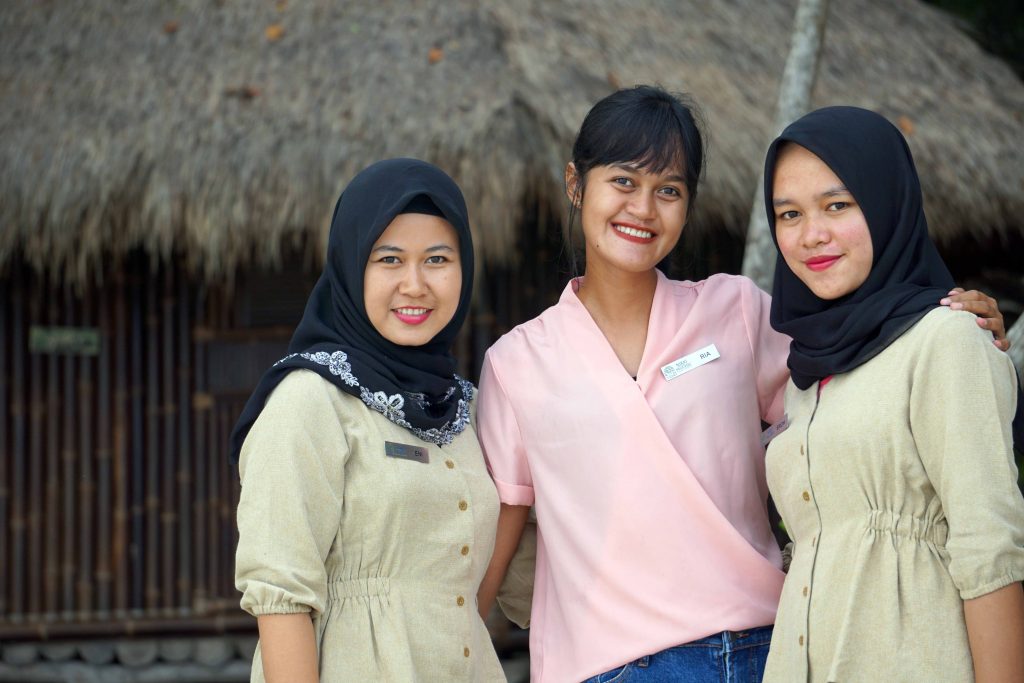 1. Click your selection date on "2022 Schedule & Rates"
2. Input amount of the package that suitable for you (1 adults, etc)
3. Click 'Add to Cart'
4. Click "View Cart" on the top side on the page
5. Click 'Proceed to checkout'
6. Fill your details
7. Select the payment method. Select Bank Transfer (Manual Check) for transfer payment to our BCA Account. Select Online Payment via Midtrans for transfer payment from another bank account or credit card. 
8. Click 'Place order'. The invoice will be sent to your email.
Never leave the room with the door still open.

Even the bathroom door. The monkey can sneak in and steal your belongings.

Better to not enjoy your meals outside the room and the restaurant.

The monkey often roughly grabs visitors' food.

Do not feed the animals.
Never swim after the sun goes down.
Always watch your kids.
Electricity power only starts from 6 pm-6am.
4G and phone network available by Telkomsel only.
Please wear your mask and keep the physical distance.
You'll come to very pristine and remote area. Prepare to encounter wild boar, monkey, monitor lizard, deer, mosquito, frog, snakes, gecko, spiders, and other unique creatures. Make sure you and your family are not phobic or very disliked with those animals.
The wild boar no longer bothered with human presents but please never disturb this animal.
Beach is ordinarily a place to enjoy the sun with a bikini. But the dense tropical jungle surround Peucang Island makes the air temperature became cold. Also the itinerary invite us to adventure through jungle beside chill on the beach. So, besides your best bikini, please prepare:


Comfortable cotton clothing
A light jacket
Rain coat, especially in rainy season
Comfortable sandals. Avoids flip flops for trekking.
Sunhat, sunglasses, sun block, insect repellent
Binoculars