3D2N Fishing Package
TERMURAH DAN TERLENGKAP
The sea which is well maintained with abundant fish like Ujung Kulon National Park marine areas is surely a paradise for anglers. Our experienced boat captain will take you to the best fishing spots around Peucang Island to catch giant trevally, grouper fish, red snapper, white snapper or barracuda.
Private Wooden Boat
Equipped with GPS & Fish Finder
Kamar Private
Angklung Villa

Family Style Dining
2x Breakfast, 2x Lunch, 2x Dinner
2x Fishing (@3 hours)
1x Trekking (3 hours), 1x Snorkeling (1 hour)
Protokol Kesehatan Ketat
Wajib serahkan surat hasil rapid test (Antigen) negatif Covid-19 yang masih berlaku.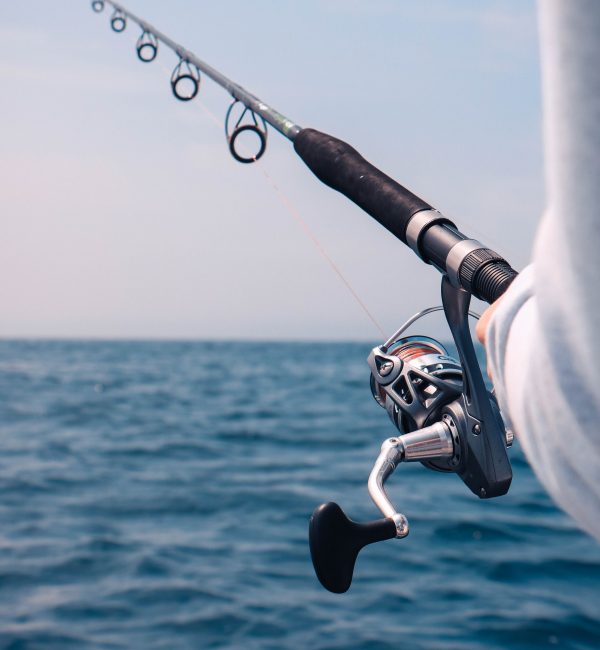 NIKKI Marina, Desa Sumur, Pandeglang, Banten.
10.00 AM
Bertemu dengan guide anda di NIKKI Marina, Desa Sumur, Pandeglang, Banten. Disediakan waktu sekitar satu jam untuk loading barang ke atas kapal.
11.00 AM
Sailing to Peucang Island for approx 2 hours and 30 minutes. Lunch box prepared on the boat.
2.00 PM
Perkiraan waktu sampai di Pulau Peucang. Staff NIKKI Peucang akan membimbing anda menuju Batik / Angklung Villa. Tersedia welcome drink di NIKKI Cafe :)
4.00 PM
Prepared your group for the 1st Fishing Excursion (3 hours).
9.00 AM
Get ready for 3 hours trekking to Karang Copong. This excursion invite you to enjoy the wonder of Peucang Jungle. Find the majestic Kiara Tree, hornbill, peafowl, and another unique creatures a long the way.
1.30 PM
Let' s swimming in the ocean! The boat will take you to a beautiful snorkeling spots around Peucang Island and let you enjoy the underwater life for approx 1 hour. The snorkeling gear and life jackets prepared on the boat. Mineral water, coffee, and tea available as well.
4 PM
Prepared your group for the 2nd Fishing Excursion (3 hours).
9.00 AM
Waktunya berpisah. Kru NIKKI Peucang akan membantu membawa barang bawaan ke kapal. Lalu kita berlayar kembali menuju NIKKI Marina. Sampai jumpa di lain waktu :)
Please Contact Us to Book The Package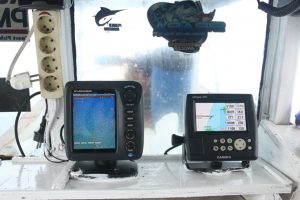 Private Wooden Boat
 
Fishing Bait (3kg), Ice, & Box (3pcs)
 
Menginap di Villa Angklung
 
2x Breakfast, 2x Lunch, 2x Dinner
 
Air mineral, teh & kopi selama stay
 
All National Park Tickets for Locals, TNUK Insurance, & Guide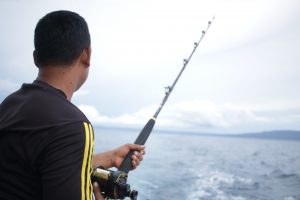 Rental mobil / jemputan mobil dari Jakarta ke NIKKI Marina

 

National Park Entrance Tickets for WNA / Foreign Citizen / Kitas Holder (Rp 150,000 – Rp 225,000 / person / day)

 

Fishing gear (Rp 200,000 / set / day – Include 1 Fishing Rod,  5 Hook, 1 Swivel, 2 Tin)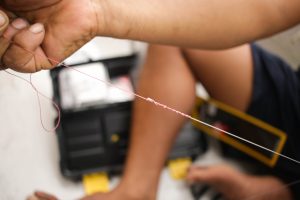 Semua aktivitas di bawah ini sudah termasuk ke dalam paket.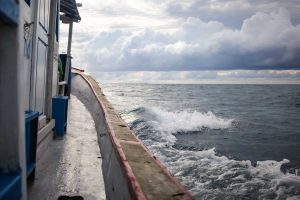 COOKING CHARGE FOR YOUR FRESH CATCH
Jangan tinggalkan pintu unit dalam keadaan terbuka. Termasuk pintu yang menghubungkan ruangan utama dengan kamar mandi. Monyet akan masuk ke setiap unit yang pintunya terbuka dan mencuri barang bawaan anda.

Even the bathroom door. The monkey can sneak in and steal your belongings.

Hindari makan di tempat terbuka.

Monyet dapat menyerang manusia yang terlihat sedang makan atau membawa makanan.

Jangan memberi makanan kepada hewan.
Jangan berenang di malam hari.
Anak-anak harus selalu dalam pengawasan orang tua.
Listrik hanya menyala mulai dari jam 6 sore sampai jam 6 pagi.
Sinyal yang tersedia hanya 4G dari Telkomsel dan hanya mencakup area di sekitar dermaga.
Mohon gunakan masker dan jaga jarak dengan pengunjung lain.
You'll come to very pristine and remote area. Prepare to encounter wild boar, monkey, monitor lizard, deer, mosquito, frog, snakes, gecko, spiders, and other unique creatures. Make sure you and your family are not phobic or very disliked with those animals.
Babi hutan yang berkeliaran di sekitar pantai tidak lagi terganggu dengan kehadiran manusia. Tapi jika bertemu mohon menjauh. Dilarang mendekati, memberi makan, atau mengganggu babi hutan.
Apa yang Sebaiknya Disiapkan
The dense tropical jungle surround Peucang Island makes the air temperature became cold. Also the itinerary invite us to adventure through jungle beside chill on the beach. So please prepare:
 
Pakaian berbahan katun / yang nyaman.
Jaket tipis yang bisa menahan angin dan lebih baik jika tahan air.
Jas hujan. Terutama jika anda berkunjung di musim hujan.
Sepatu sandal yang kuat dan nyaman. Hindari memakai sandal jepit saat kegiatan trekking dan melihat satwa di Cidaon.
Sunhat, sunglasses, sun block, insect repellent 
Binoculars