The Best Beachfront Resort Within Reach of Jakarta
Pulau Peucang
Peucang Resort
Villa Angklung Ujung Kulon
Wisata Indonesia
Wisata Indonesia
Wisata Indonesia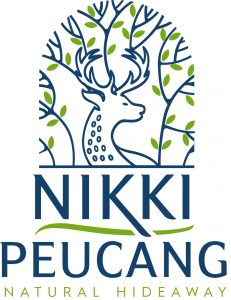 Wisata Banten
Pulau Peucang
Hotel Dekat Pantai
Hotel Dekat Pantai
Hotel Dekat Pantai
A Lovely Beachfront Resort in Peucang Island
Welcome to NIKKI Peucang, an exclusive and environmentally friendly beachfront resort. It is located at Peucang Island, a pristine, remote, and pleasing island in the middle of Ujung Kulon National Park wilderness, which is a World Heritage Site as this place is the last viable natural population of the most seriously under threat, the one-horned Javan rhinoceros. Be ready to meet the wildlife right in front of your room.
2 Vila Unik. Semua terletak di Tepi Pantai.
Kami dengan hati-hati membangun resor ramah lingkungan yang sederhana namun memuaskan, sebagai rumah Anda di tengah belantara Taman Nasional Ujung Kulon. Datanglah dan hirup udara yang masih sangat segar, selami lautan yang masih sangat jernih, dan dengarkan suara alam. Setiap ruangan kami dibangun dari material ramah lingkungan dan dirancang agar Anda tetap merasa terhubung dengan alam sekitar. Berhentilah sejenak dan sembunyikan diri Anda dari kehidupan kota yang penuh tekanan.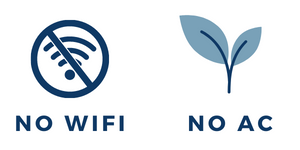 Plan your hideaway at NIKKI Peucang Resort, Peucang Island, Ujung Kulon National Park, with our special Open Trip Package. ALL-INCLUSIVE: BOAT TRANSFER, ACCOMMODATION, MEALS, & TOUR. Meeting point at NIKKI Marina. This trip requires a minimum participation of 8 persons. Each group/family will be together (sharing) while on the boat and tour but get a private yet secluded room. Food is served privately per group as well (not buffet). This package offers a lesser tour cost to Ujung Kulon National Park yet gets the best service and accommodation from NIKKI Peucang Resort.

NIKKI WEEKEND special offer
Depart each Saturday and return on Sunday
NIKKI END-YEAR special offer
Depart on 30th Dec 2023 and return on 1st Jan 2024