Peucang Island is truly like a glimpse of heaven. Beautiful and calm.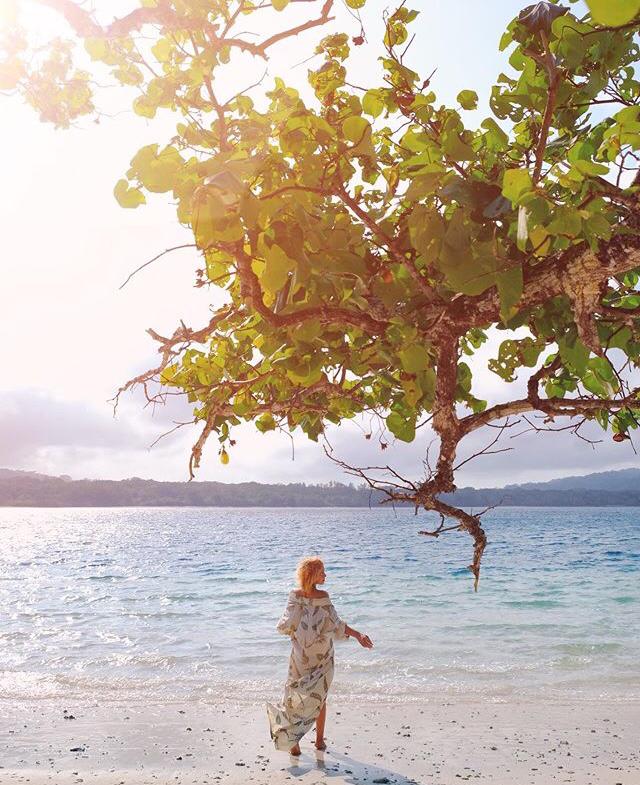 A WELCOME ISLAND
Most of the Ujung Kulon National Park area is a lush jungle. There are no inhabitants, no roads, only tropical forest elements such as trees, hills, rivers and big cats. In the 122,956 hectares wilderness area of Ujung Kulon National Park, still, only Peucang Island where accommodates visitors needs for lodging and restaurants. Unless you want to camp or stay on a cruise, this island will welcome you and become your base camp while exploring Ujung Kulon National Park.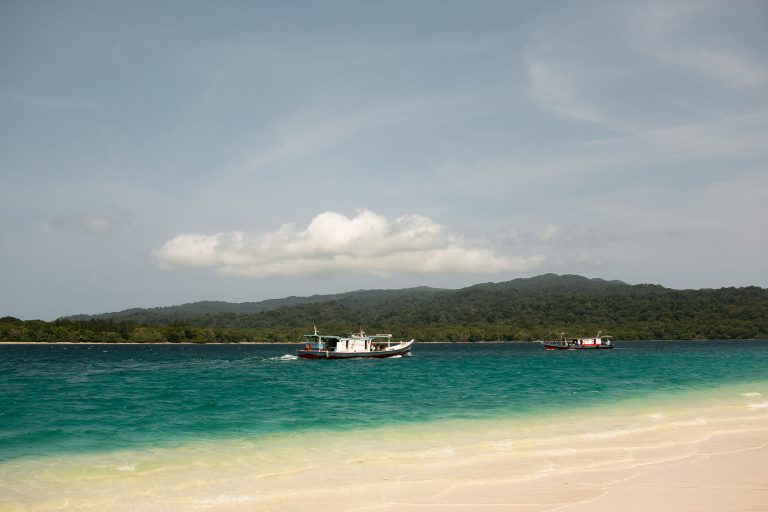 Peucang Island is truly like a glimpse of heaven. Beautiful and calm. On the south side of the island, there is a lovely coastline. The sand is white and very smooth. When the sun is high and bright enough, the color of the sea changes to magnificent blue. Near the coastline, the color of the water changes to turquoise. The Ujung Kulon Peninsula stretches across the coast, becoming a natural fence that keeps the seawater around this southern coast calm. Seawater only ripples, there are never any waves that exceed the knee of adults.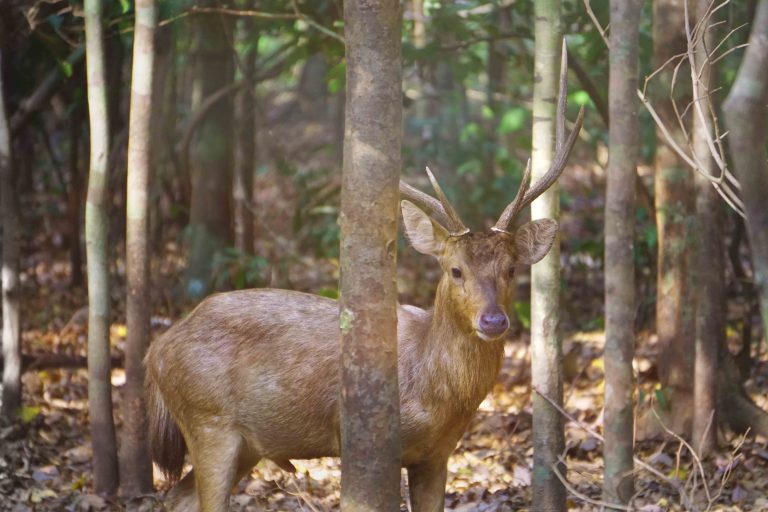 Peucang Island is home to more than 60 species of birds. Try to get up very early and go to the beach, some herons are often seen sculpting staring at the Ujung Kulon Peninsula. Or we will saw a hornbill crossing the island, the color of their body is very beautiful to look at. Eagles are often seen swirling dashing over shallow waters, then swooping in to catch the prey. While walking along the beach, you might be surprised by a peacock who was also surprised to meet a human and immediately ran into the forest. Their large and strange voices then heard, perhaps warning the others.
Because big cats not living on this island, hundreds of long-tailed monkeys, deer, and wild pigs breed and live safely. The monitor lizards are also often seen walking cautiously even though no one is threatening. Of the whole area of Ujung Kulon National Park, maybe only in this small island, you can easily meet various species that no longer be afraid of human presence.
Peucang Island is also surrounded by healthy coral reefs because it is a restricted area for exploitation activities except for fishing and tourism. Simply swimming from the beach, you will find a coral garden with many cuttlefish, clown fish, and scorpion fish on it. If you are lucky, you might find sea turtles. Some of the visitors even tell they meet the mystical dugongs.