SNORKELING AROUND PEUCANG ISLAND
SWIM INTO THE CLEAR CALM BEACH, JUST LIKE A POOL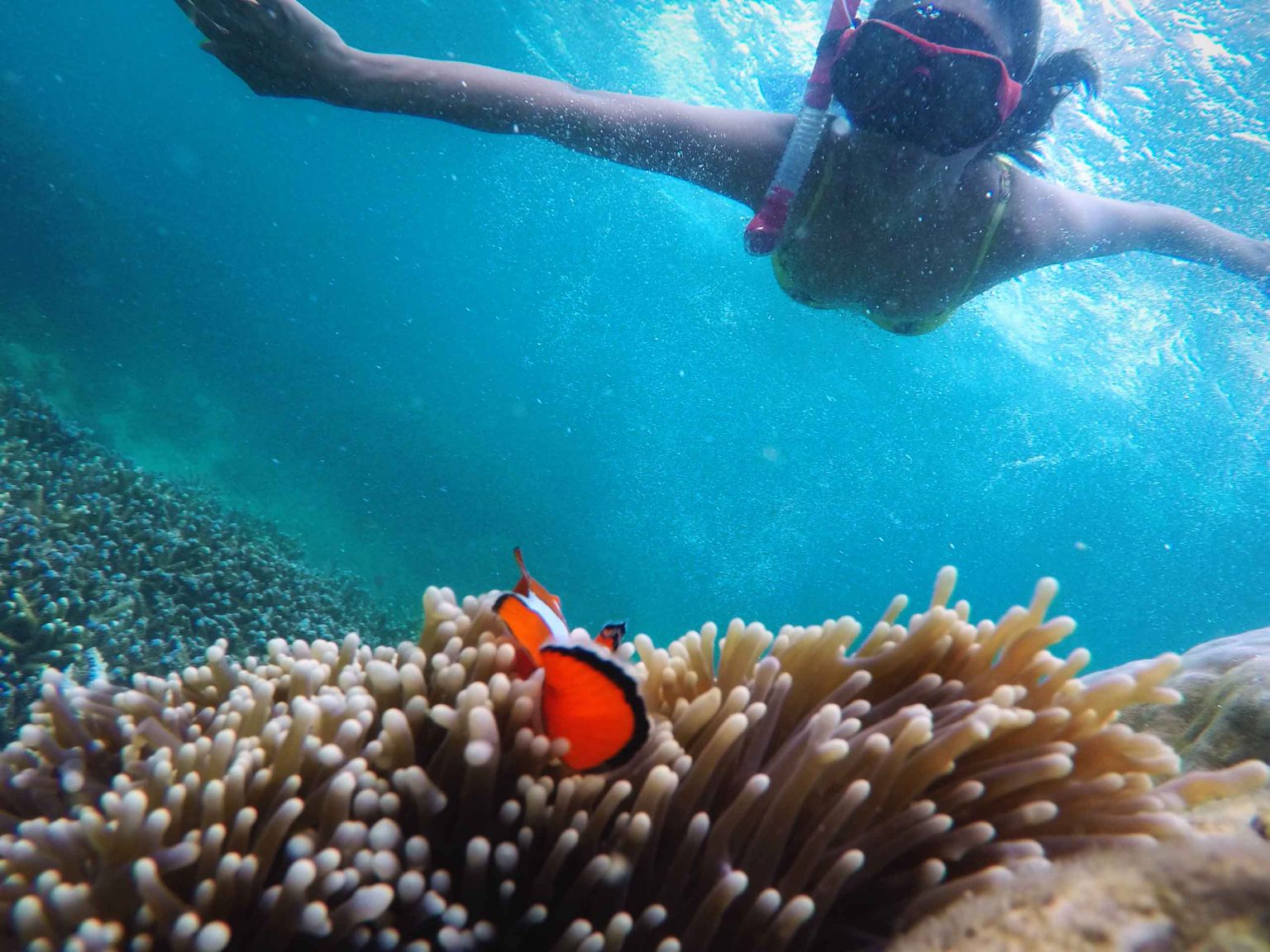 There are 4 locations around Peucang Island which have beautiful and healthy coral gardens. 
First is the beach in front of Batik Villa, the second location is named Ciapus, the third is Citerjun, and the fourth is Sumino.
The types of biota and coral are not much different at each snorkeling spot. Most consist of hard corals such as Acropora branching, Acropora Tabular and Stylophora sp. Soft corals such as sea anemones grow in a small area. Grouper fish, surgeonfish, lobster, cuttlefish, blue spotted stingray, lionfish, clown fish, and puffer fish are often spotted throughout coral gardens.
The snorkeling spot in front of Batik Villa is a special spot for us. Starting from the beach in front of Batik Villa number 6 and continuing to the southwest, a stretch of coral is spread along the clear calm water. At this location, you can enter the water from the shore and will find lots of fish. Turtles and dugongs have been seen at this location but are very rare and no one has been able to capture them.
If you like to try snorkeling on Ciapus, Citerjun, and Sumino, we will transfer you by boat in just 10-20 minutes from Nikki Peucang Resort.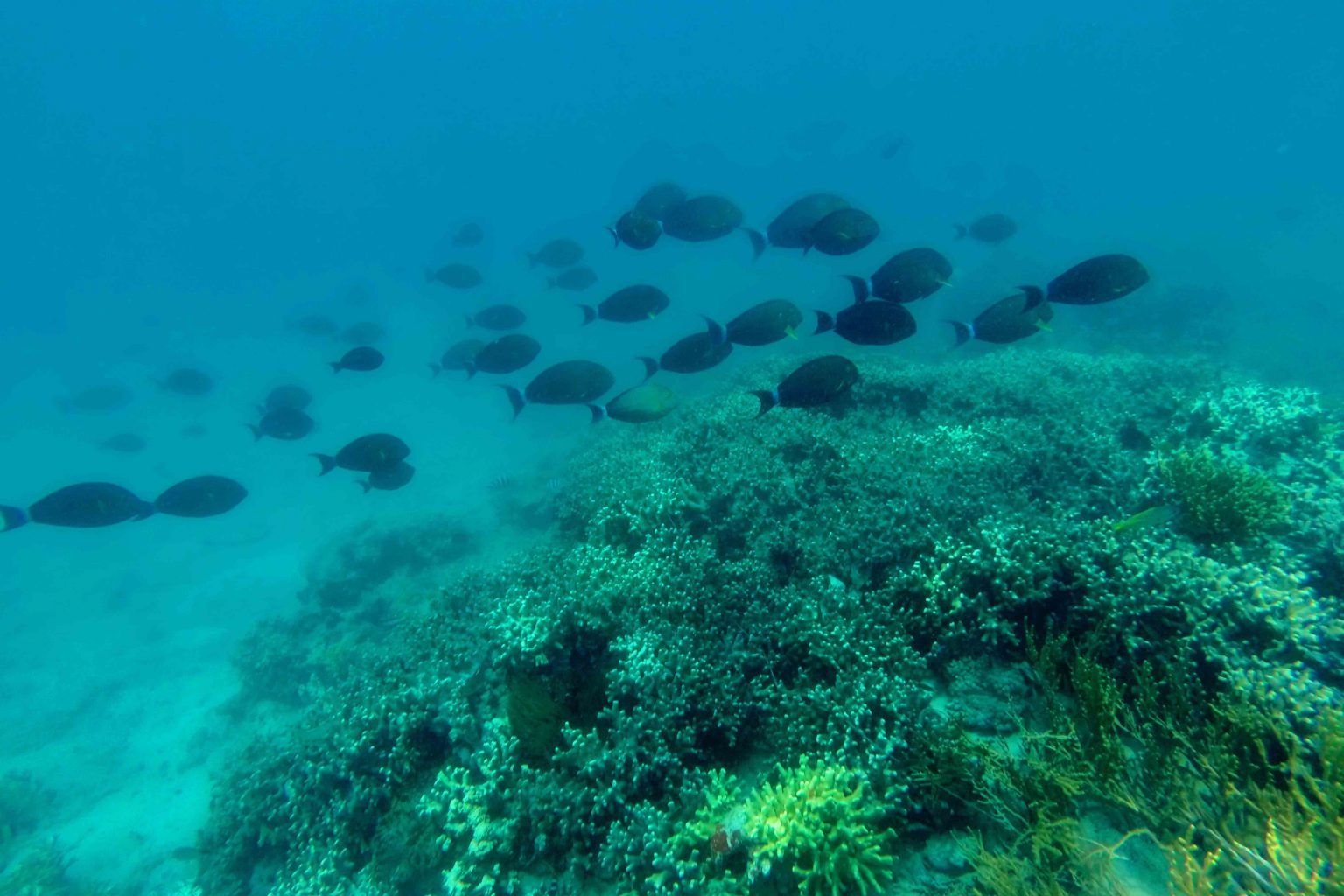 We do not organize snorkeling activities unless with your consent. That you know the condition of the ocean current and the potential presence of wild animals in the water.
Please let us know if you like to do snorkeling activity. You'll do the snorkeling with a guide.